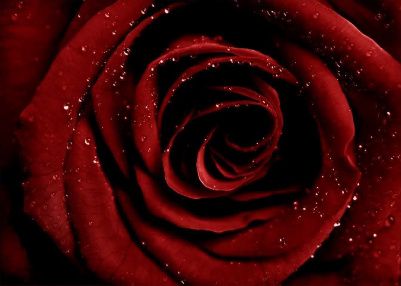 Mary continues her gaze. The wind picks up. The sky is cloudless. Roses, planted by Samuel for her in the spring, give off their intoxicating fragrances. They are a beautiful deep crimson red. They can be seen from the porch as they reach above the third step.

Off in the distance a siren can be heard. Lord, let whoever is at the receiving end of this emergency vehicle know your presence and peace. Mary Prays to herself. As the sound of the siren disappears, they look out at a balloon passing in the distance.

Two ranch hands can be seen moving horses out of a coral. Mary turns towards Samuel and with her left foot, steps between his, and into him. She reaches up with her right hand caressing his face now showing a growth of short dark sandy blond beard. She caresses back his hair with her other hand. Stretching up slightly, she presses her lips unto his. Samuel holds her face gently in his strong hands and returns her kiss fully. He moves his hands down her back and pulls her into him and the both can feel nothing between them but each other's warmth.
"Samuel," Mary calls quietly,"Samuel."

"Jah lieb." Samuel whispers back. Mary kisses him more. The passion grows.
"Samuel, I love you." As she tilts her head back and looks longingly into his eyes.
"I love you too Mary." Samuel now looking down at Mary, her kapp disheveled, wisps of her hair begin to blow in the wind. Samuel removes her kapp then begins to let down her hair, when she stops him.

"Not here," she whispers. They move to the inside of the house, Samuel following with his hand clutched tightly to hers.